It's a little over 6 months since HP and I tied the knot. It's been an interesting journey for sure and I find myself going back to our big day and thinking of all the things that didn't go my way and what I could have done to have made things better.
But this morning, I came across this…
I did marry the one I love that day and he's been the most wonderful husband ever since. So, who cares if the party didn't go as planned. I have HP and that's all that matters.
Have a great Thursday!
xoxo,
Shireen
Okay, I've been away for a while now…but I promise it's because I have a few things in the works
Fingers crossed, it'll all be revealed in January 2013! So, stay tuned
Now, let me tell you about how our dinner reception went. Traditionally a formal lunch follows the Anand Karaj at the bride's hometown and a dinner reception is held at the groom's hometown. Seeing as how HP was not going to have a dinner reception in Malaysia, we decided to forgo the formal lunch and just have a dinner reception instead.
We had the reception at the Jubilee Ballroom of the Royal Perak Golf Club. I highly recommend that ballroom because it is stunning! There are massive chandeliers and wooden floors. The ballroom has a huge projector screen and the sound system is pretty good. The only thing it doesn't have is fancy lighting but we wanted a simple, uncomplicated look so it suited us perfectly. There was a cocktail session on the veranda  just outside the ballroom, overlooking the lush golf greens of the club.
After everyone was seated, we made our grand entrance. HP and I are not really a very prim and proper couple so the thought of walking in slowly for our entrance didn't really gel with us. Instead, we decided to boogie down the aisle to "Barbara Streisand" by Duck Sauce.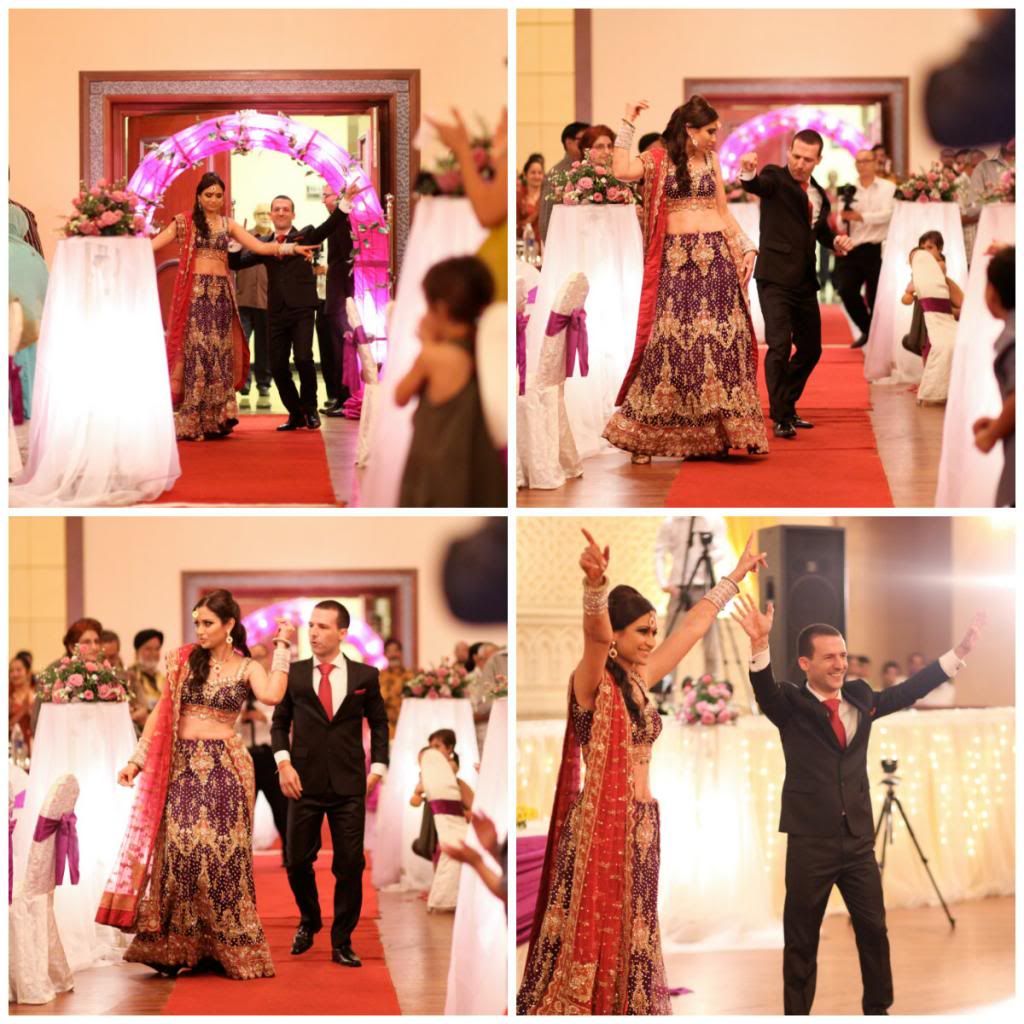 Just a few seconds before our 'dance in', I was so nervous…my stomach was in knots! Mostly because we did not practise at all but also because I was worried we'd look silly. Looking back, I'm so glad we just winged it. It made it fun and I think others really enjoyed it too.
We had family style North Indian cuisine served for dinner and there was a dessert table with cake, cupcakes, chocolates and some traditional sweets. During dinner, we had speeches…My brothers and Jose, HP's best friend, made us laugh
My dad and my good friend, Anu, somehow managed to get me all teary eyed.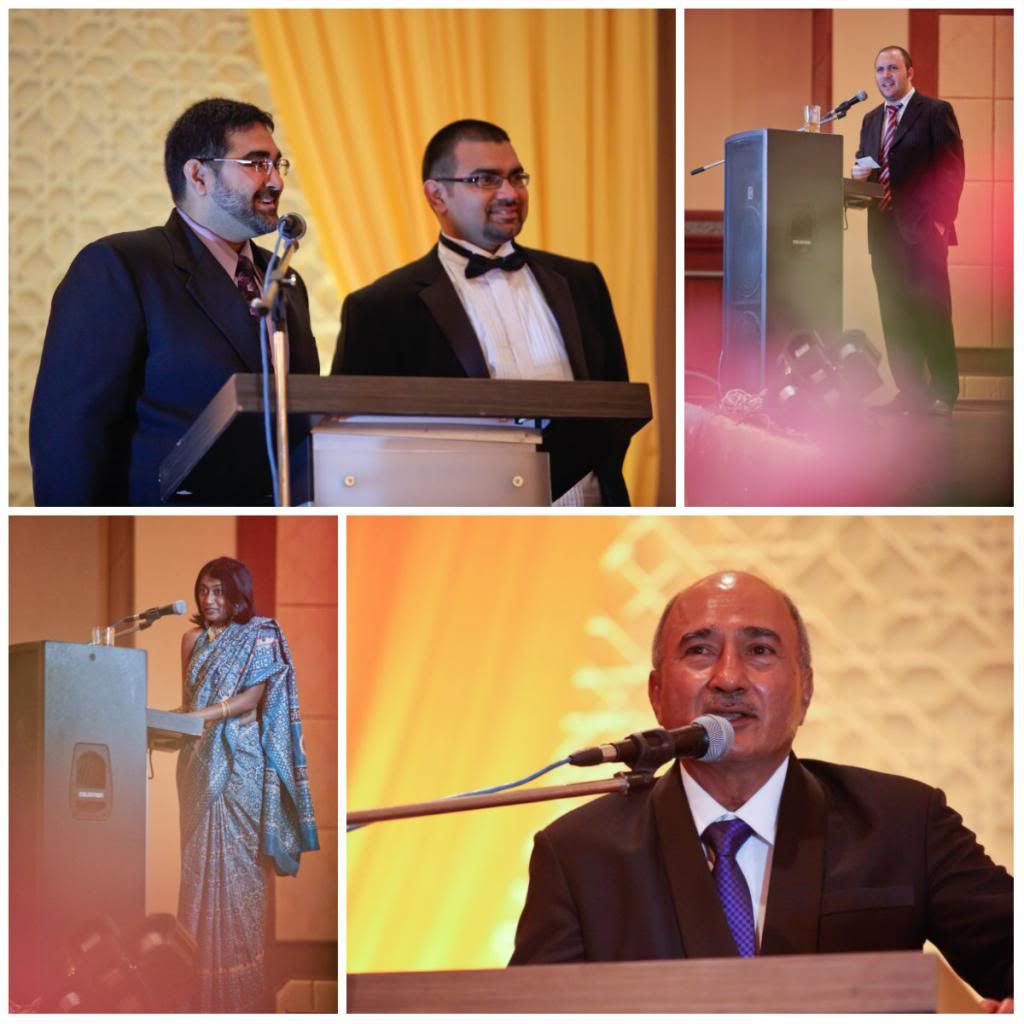 We didn't hire any professionals to perform at the reception. Instead, we asked some some of our relatives and friends to perform. It was really lovely and felt so much more personal to us.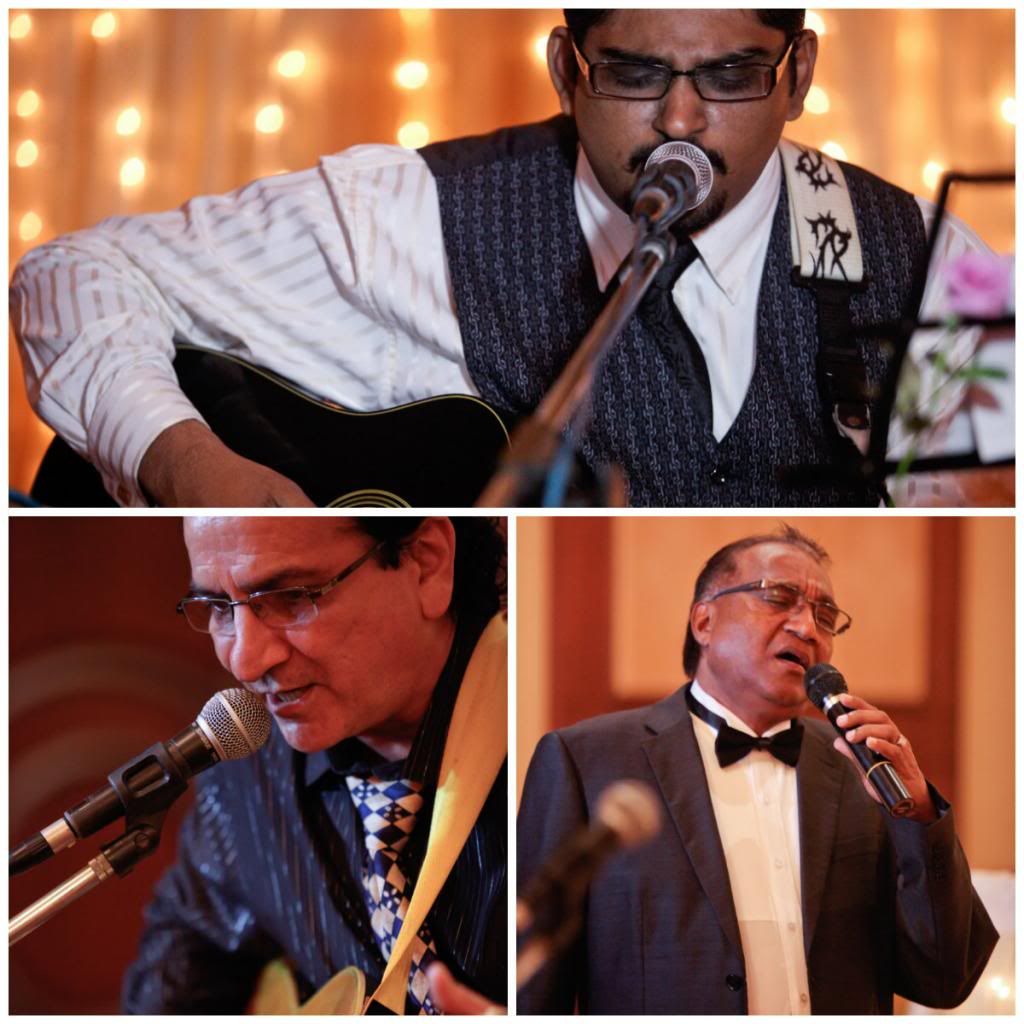 Once dinner was over, we had the cake cutting ceremony. Funny story about that…there was no knife where the cake was and somehow no one knew where to get a knife. So, while the banquet staff searched for one, we ended up taking turns giving our (impromptu) speeches. Turned out to be really funny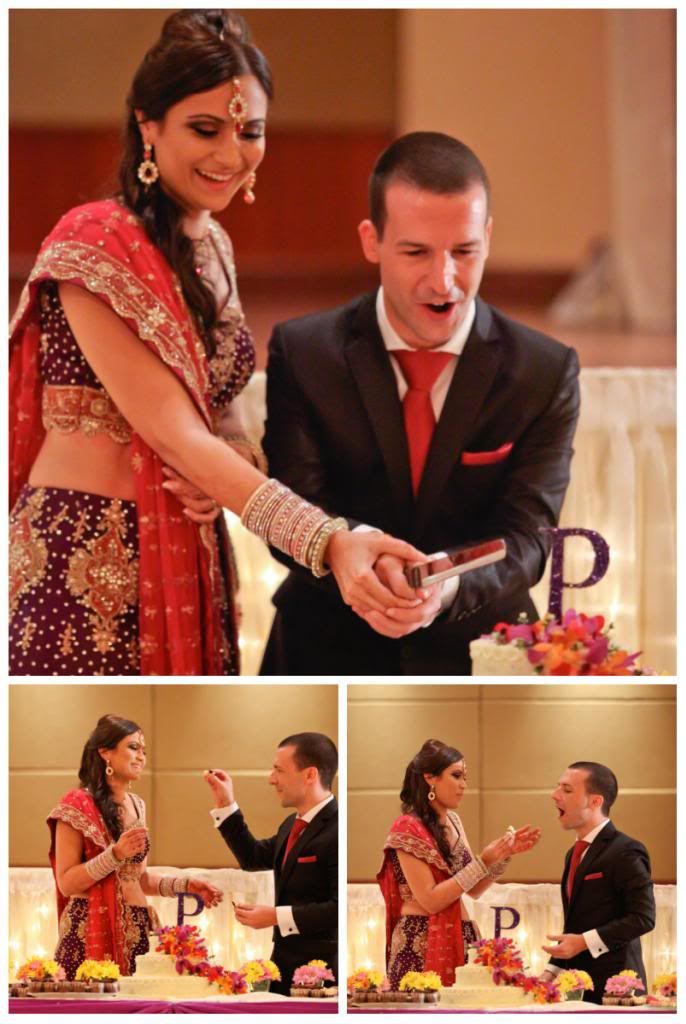 Then, instead of having a champagne toast, we decided to play "The Wedding Shoe Game". My best friend was the one asking the questions and she did an amazing job. We were laughing so hard during the whole game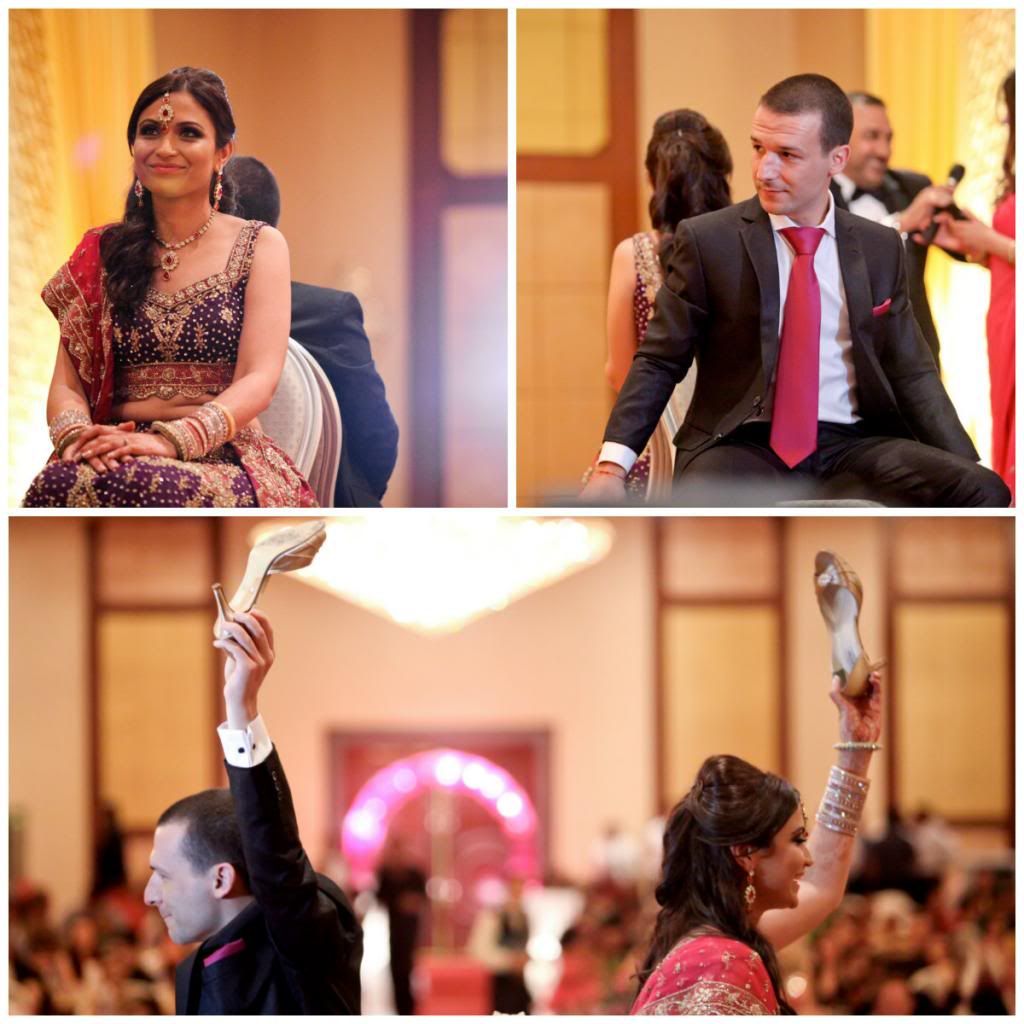 After that, we had our first dance. We danced to "Fly me to the moon", the Michael Buble version. We hardly practised…too busy with work and planning I think. But we did check out youtube for some versions of the dance done by others. Thank goodness for the internet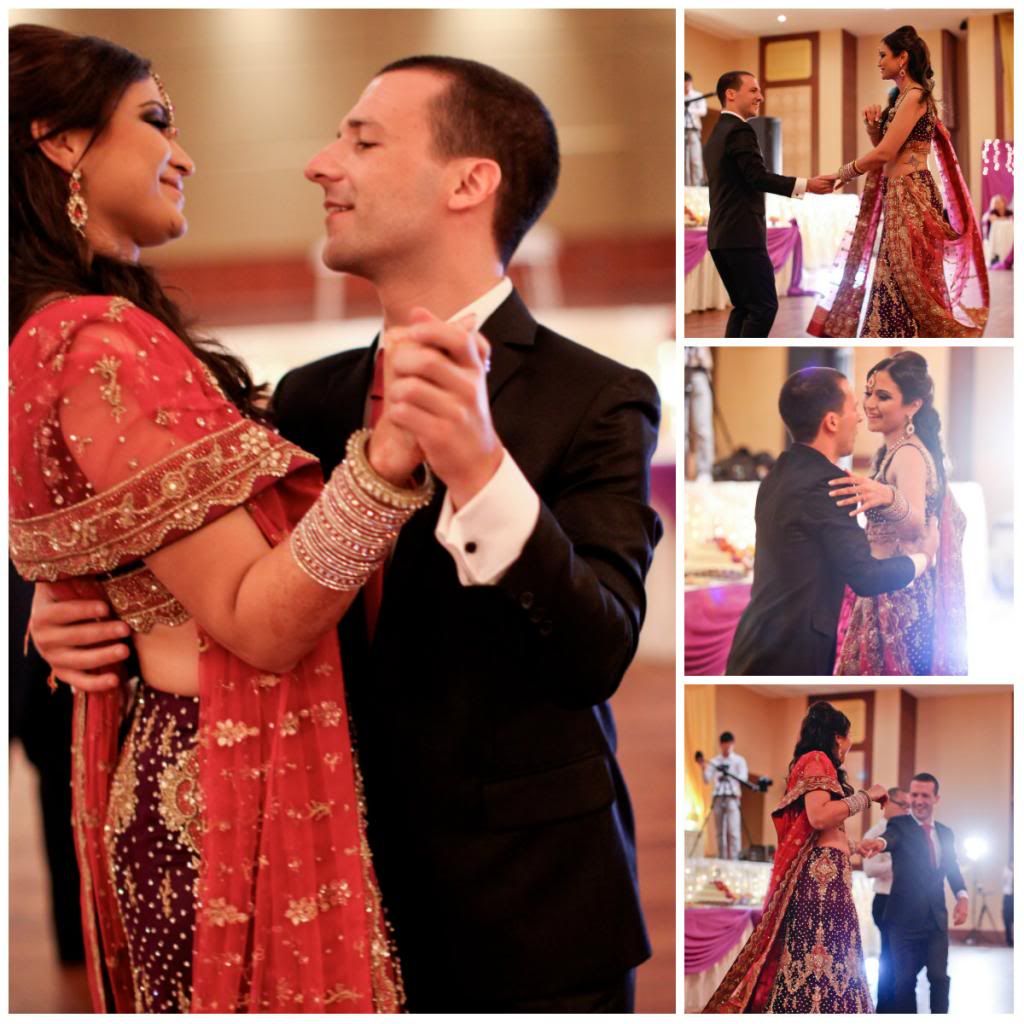 Midway through the song, we started feeling a little shy just dancing by ourselves. So, we went and got our friends and family to join us. And that's when the dance floor was officially opened!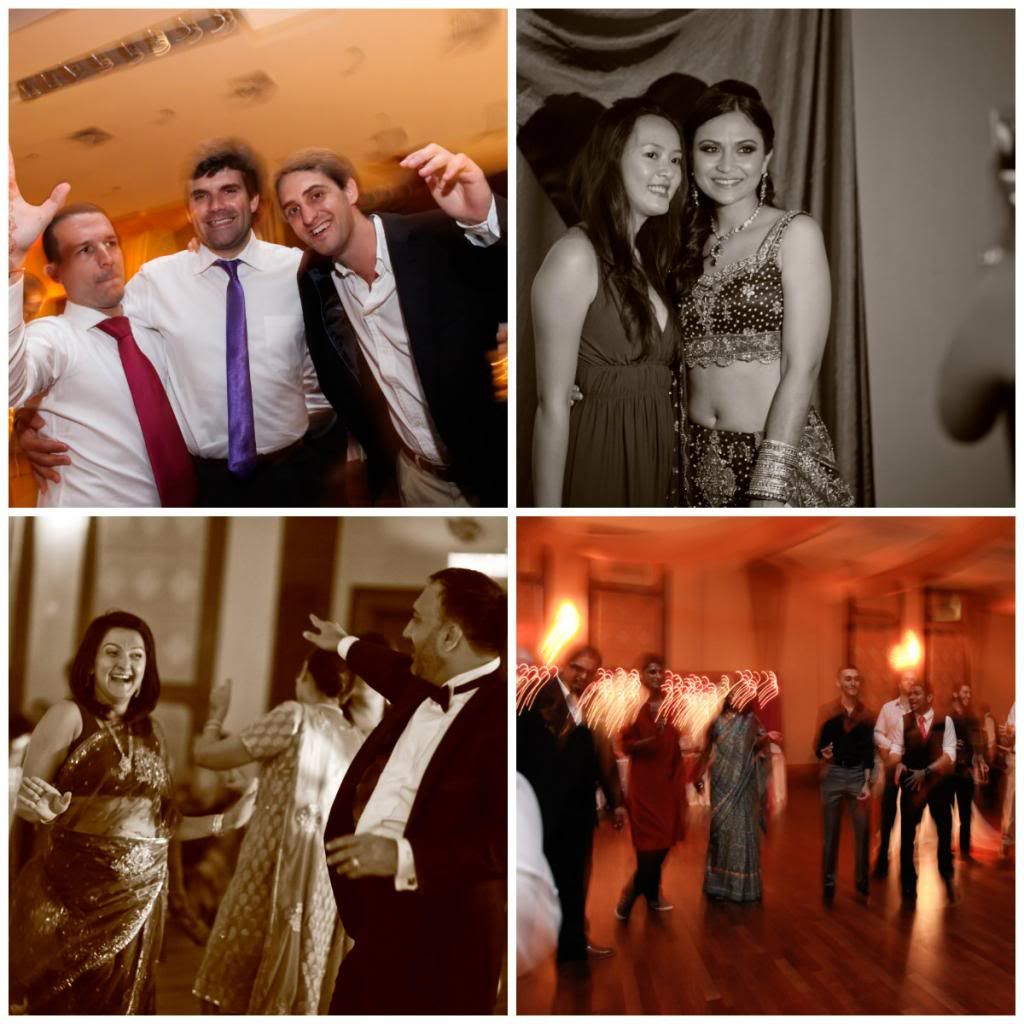 It was a really fun night and a great way to release all the stress of planning the wedding and events leading up to it. But the best part of that night was just knowing that I was now officially HP's wife
Here's to love, laughter and happily ever, after…
xoxo
Shireen
As a married woman!
I never really thought about it before but while celebrating Diwali over the weekend with my family (we did it earlier as not everyone was able to get off work), I realized that I was now in charge of how Diwali was celebrated my new home with HP. My mum had made it a point to get us together for Diwali in the past and while we will still be celebrating with family, I now need to also think about what HP and I would do for Diwali day. Would we be visiting relatives? Making sweets? Cooking up a storm and having an open house*?
Well, for our first year, we're going to take it slow and ease into celebrations. I'll light some diyas tonight and we'll have a quiet night in. And tomorrow, we'll visit some of my Aunts, Uncles and Cousins, giving them the amazing sweets my mum made.
Maybe next year I'll actually give out sweets that I made myself
Baby steps…
Hope you have a blessed Diwali filled with lots of love, happiness and of course, yummy food
xoxo
Shireen
*The term Open House in Malaysia is used to describe when anyone can visit a home that is celebrating a festival. Usually family and friends drop by throughout the course of the day and the hosts then visit them as well.
So, after our photographer was done with torturing us taking our portrait pictures, we headed back to my parents place for lunch. When we got there, my mum poured some oil at the entrance before we both stepped in (with our right feet, no less). I'm not too sure what the name of this part is but it's something that is done in the Punjabi weddings I've been at.
Once we had our lunch, we then sat down for the blessing ceremony. During this time, the bride, groom and serbala (the best man) are given blessings and some sagan (money) by all the married women in the bride's family. And when I mean family, I mean extended family and even close family friends. It's meant to be for giving good marriage luck to the couple and in the case of the serbala, luck to find a wife
Once everyone has their turn, the bride's sisters and cousins proceed to 'torture' the serbala! Haha. Now, the kind of 'torture' really depends on the creativity of the girls. In our case, HP's best man was given a 'makeover' (now you know why there is a lipstick on the money tray hehe) and some very salty barfi.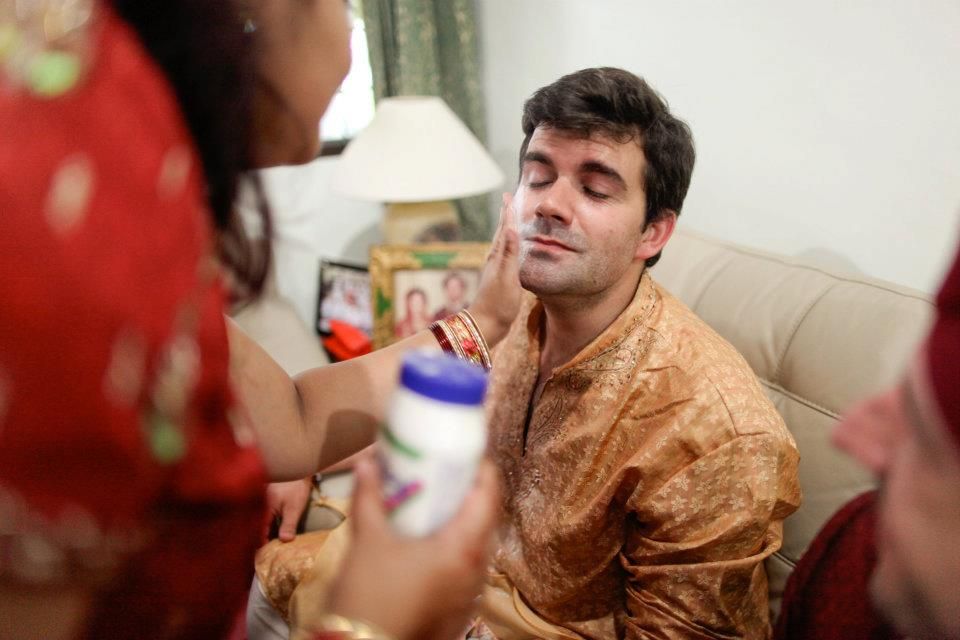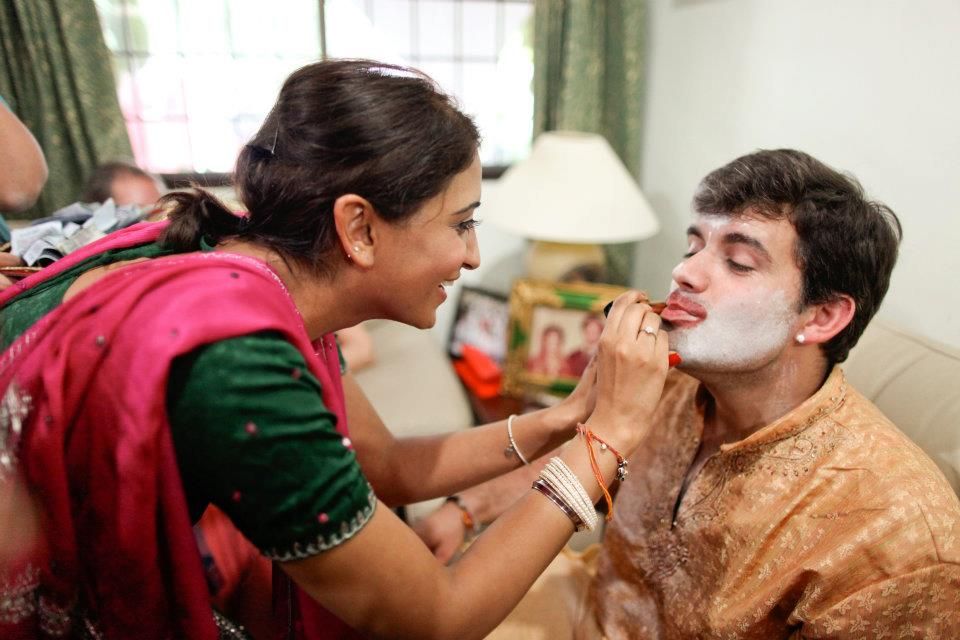 But, he was a trooper and totally took it in his stride. I think it also helps that HP warned him of what could possibly happen. After this, HP had to bargain with the girls to get back his shoes to leave the house…See, there's this thing called joota chupai where the girls get a hold of the groom's wedding shoes and use it to get more money from him. We didn't really get any pictures of that because HP was very willing to pay for them! He knew it was coming and I guess very prepared to part with his money. Great job HP!
Personally, I think this is supposed to be a way for the the bride's side and the groom's side to break the ice in the old days. The girls get a chance to tease the boys and maybe that's how people got matched up. My mum used to say that at one person's wedding, another wedding is set. It was true for my brother so I say keep with the traditions.
Then came the emotional part…the doli/vidaai. This is when the bride bids farewell to her family and leaves the home. Back in the day, once a bride left her parent's home, she would hardly ever return. Though things are more relaxed nowadays (i.e. I visit my parents and stay over once a month, at least), the emotions are still quite strong.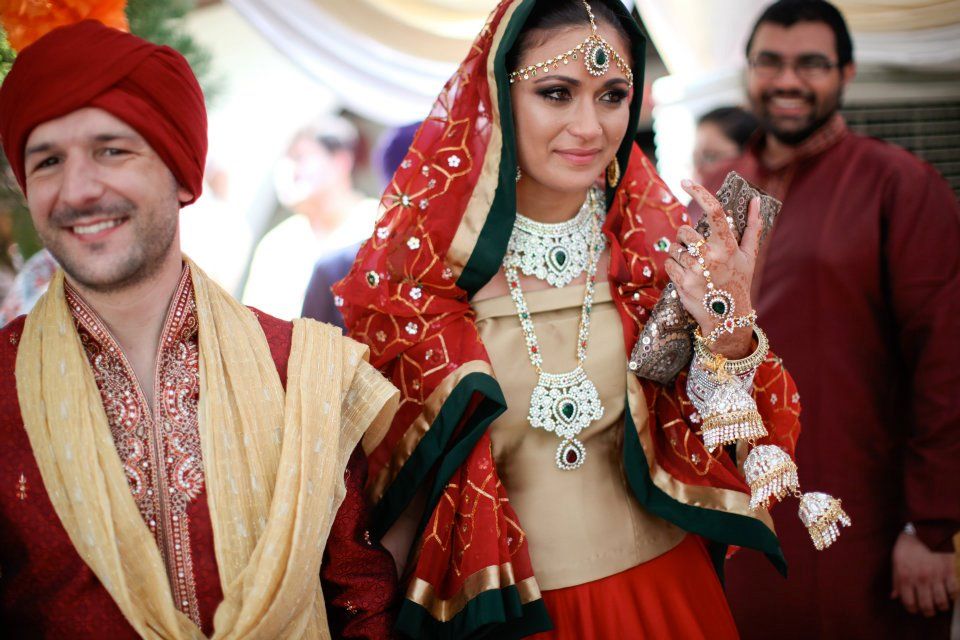 While I started off all smiles and happy (coz I just got married, woo hoo!!!), the minute I saw some of my cousins and aunts crying, I just started bawling…it's really hard for me not to cry I guess. I felt really moved by the fact that I was now someone's wife and no longer just my parent's daughter…this just brought back all sorts of memories and fuelled my tears. Sigh…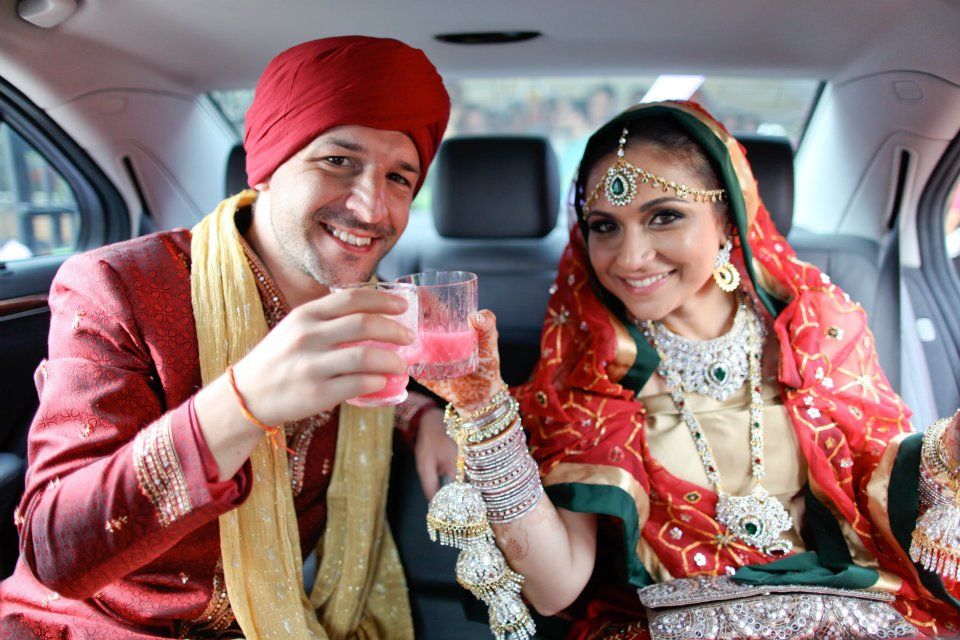 No worries though…I was all smiles again soon after my mum gave us a sweet drink…something that's usually done when the married couple leave the home.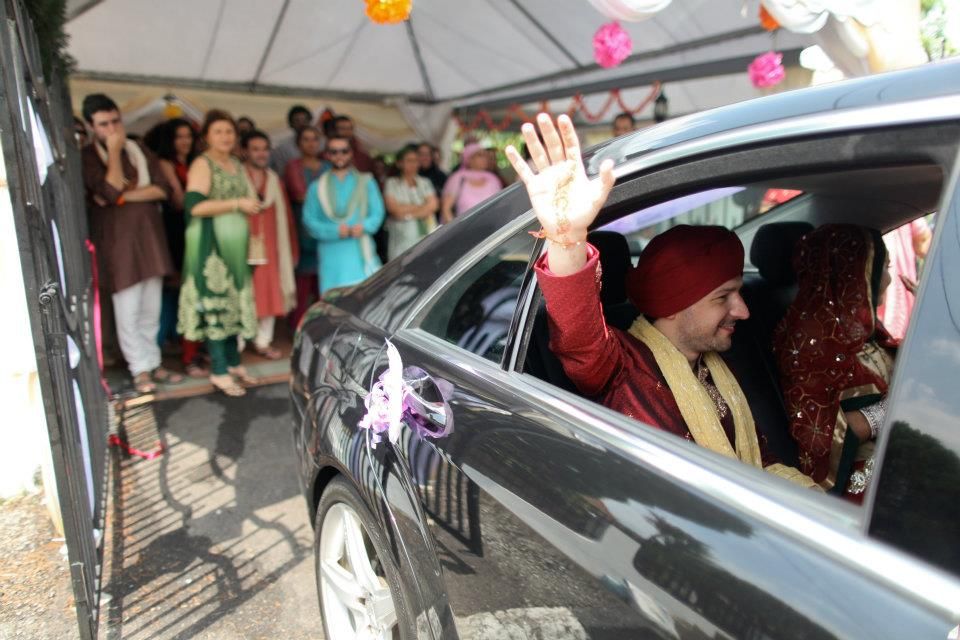 Once all the goodbyes were said, we were off !
In lieu of a lunch reception that's usually given by the bride's side, we decided to do a dinner one since it seemed more practical. So next week will be about our dinner reception…the final post on our wedding in Ipoh.
Stay tuned!
XOXO,
Shireen
*All photos taken by Anna-Rina Photography*
I love the song Gangnam Style by PSY and seeing as how it's the most watched video on YouTube, I'm pretty sure there are many people like me out there. I guess it wouldn't take too long before a very creative couple would find a way to incorporate this song into a wedding video.
I don't think I should say much else except that it's AWESOME!!!
PSY – BAY AREA GANGNAM STYLE WEDDING MUSIC VIDEO (강남스타일) from Lightbulb Videography on Vimeo.
Happy Monday everyone!
XOXO,
Shireen